Master of Data Science at UNSW
I am currently pursuing my Master of Data Science from the University of New South Wales. The program, which began on January 2023, consists of 15 courses, including 3 prerequisites, and concludes with a Capstone Project.
Complete list of courses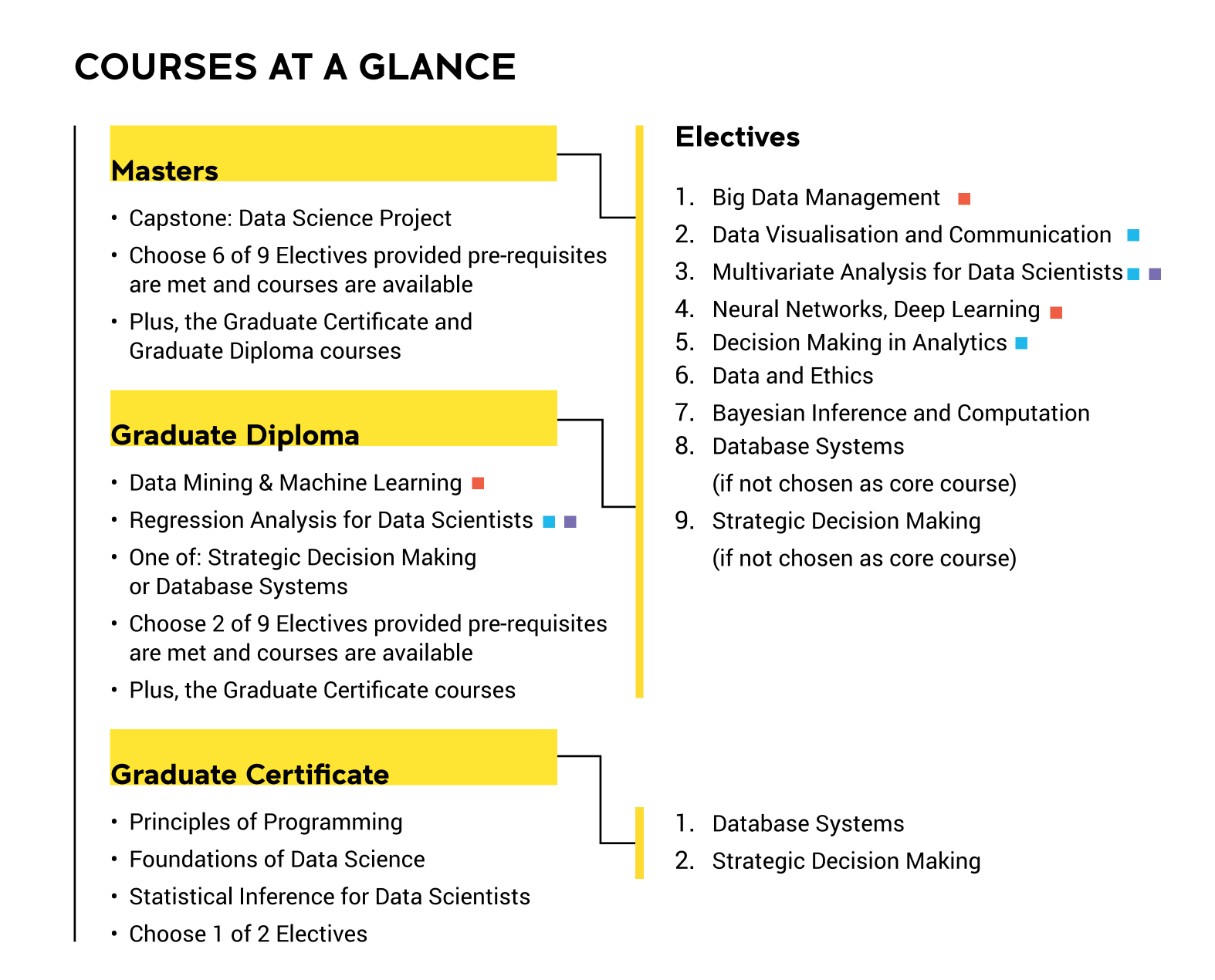 The coursework is fully online and utilizes the well-known learning platform, Moodle, to facilitate the learning experience. The program is designed as Hexamesters, where students take one course per term, with six teaching terms per year. If I am able to attend every teaching term, I anticipate completing the program within two years.
Course 1 - Database Systems
This course takes a deep dive into data models, application and management, including:
Data models: entity-relationship, relational, object-oriented.
Relational database management systems: data definition, query languages, development tools.
Database application design and implementation.
Architecture of relational database management systems: storage management, query processing, transaction processing.
Lab: design and implementation of a database application.
To Be Continued…